Whether You're a Beginner or a Six Years or Less Road-Tested
Professional Speaker, You and Your Professional Speaking Business
Will Succeed and Grow More Through —

The Ty-Track Professional Speaking Business, Profitable Solutions and Traction Coaching Program

Saving Time and Money for Aspiring and Professional Speakers.
Here's Where You Learn How to Do It ALL "The Right Way!"
Dear Professional Speaker / Public Speaker Enthusiast:
I have provided professional speaking business development and growth mentoring services since 2001. I have equipped a mass of passionate professional speakers who sought my services to help them either start a successful and profitable professional speaking business, or to save and finally put their professional speaking business on "The Right Track" to consistent positive growth and profitable traction. I've also provided sophisticated small business executive coaching to entrepreneurs nationwide since 2006.

As of January 1, 2012, all of my traditional mentoring work will be conducted by 5 Master Mentors from across the nation, all of whom are graduates of my Master Mentor Program, and all of whom were personally trained by me. That frees me up to provide a new, very intensive professional speaker business development experience combining my small business executive coaching models with my professional speaker and speaking business solutions, to form the: Ty-Track Professional Speaking Business, Profitable Solutions and Traction Coaching Program.

Mentoring is reactive with the responsibility on the person being mentored to initiate contact. Coaching is proactive, based on developmental needs, metrics for improvement, and timelines for accountability, follow-through, and accomplishment.

Who Am I?

My name is Ty Howard. I've been a professional speaker, for a fee, for over 21 years. I have consistently presented an average of 70 or more paid speaking presentations a year for the past 16 years.

For the first four years, I worked in the youth and young adult market. This market put me on the nationwide circuit for middle schools, high schools, colleges, and universities. I am now one of the TOP professional speakers in the nation; speaking to associations, corporations, sales groups, insurance companies, healthcare companies, government agencies, colleges, universities, schools, and teen groups.

If that does not speak volumes for my track record, this will... I am also the Founder, CEO and President of The Baltimore Worldwide Speakers Bureau, based in Baltimore, Maryland. My dedicated staff books me, year-round, as a highly sought-after paid and professional speaker. Since 1999, this awesomely successful office team has booked up-to 25 other quality professional speakers, trainers, authors, celebrities, sports icons, and facilitators worldwide each year.

On February 17, 2012, I successfully launched the online magazine, MOTIVATION. As the Founder, CEO and Editor-in-Chief of MOTIVATION, my ultimate goal is to continuously bring a big boost of MOTIVATION to a world in great need of encouragement, increased hope, practical strategies for success, and solutions for improving, achieving and living better in all areas of life. Ultimately, MOTIVATION is What Green and Growing People Read!

I can help you to achieve optimal results... and to become very respected, sought-after, and successful in the professional speaking profession. Invest in my new intensive Ty-Track Professional Speaking Business, Profitable Solutions and Traction Coaching ... and I will be there with you every step of the way.

No other person, successful professional speaker, or company on/off line is offering this type of customized and personalized intensive coaching provided 100% by the originator of the program. A highly reputable and supportive experience that creates and brings-forth the required driven-traction you need to start and grow or finally get your professional speaking business on track to being a consistently successful and profitable business. I will provide you with the most up-to-date speaking industry information, speaking business development and marketing techniques, and success strategies to bring you and your speaking business optimal results and profitable traction. I will also provide you with reliable ongoing solutions and clear next steps to help you get through the many challenges of starting and growing a successful small business. You will learn how to efficiently manage your time and efforts to connect with decision-makers who hire professional speakers that speak on your topics for a fee, in-turn, continuously increasing your number of paid speaking engagements each month, each quarter, and year.
That's a definite "win-win" no matter what way you turn it! Is it not?

Who is a Good Fit for My New Intensive Coaching Process?

• Aspiring Professional Speakers / Toastmasters looking for a reliable and
proven coach with a process that delivers continuous profitable results.

• Experienced Professional Speakers (6 years or less) looking for better
traction, money-making business systems, and continuous profitable results.

• Veteran Professional Speakers looking to re-brand and/or re-invent
themselves for new traction and increased profitable results.

• Executive Career Professionals looking to smoothly transition from your
current profession to gaining good traction and sustainable growth in your own
professional speaking business, coupled with consistent profitable
results.


What Your Intensive Coaching Program Includes -

I've kiddingly dubbed this BESTYPT (Be Enthusiastically Smart Towards Your Profitable Traction). The coaching will include:
• A six month, nine month, or twelve month coaching engagement (Based on your
qualification level, determined during your free consultation call with me,
Ty Howard.)
• Co-Creation of a dynamic 40 minutes or less keynote presentation
• Metrics for success
• Deadlines, timelines, and accountabilities
• Mandatory bi-weekly phone calls
• Personal meetings as desired and as deemed appropriate
• Unlimited email
• Unlimited review of work
• Unlimited review of developed ideas and creative tasks
• Unlimited additional phone calls
• Ty Howard's Best-Selling "How to Start a Successful Paid Professional Speaking
Business Comprehensive Binder Course System" with 6 audio CDs

My fee may be as low as $850 a month, or as high as $6,500 per month, depending on your agreed upon 'customized' business development action plan and specific coaching needs. This intensive coaching program typically requires a minimum 6-month commitment to make the relationship work.

If you're uncertain how this process can benefit YOUR speaking business, or unsure of my abilities to grasp and significantly improve the performance of your unique speaking business issues or needs, feel free to view the testimonial videos above. They directly reflect the types of business owners I've most successfully worked with and the kind of collaborative, customized, profitable traction business-building dynamic I'm offering you.

I'm looking for serious-thinking high quality, not timid-thinking large quantity here. These "Special" Entrepreneurs above found my "hands-on" intensive advisory coaching-style to be uniquely insightful, mentally stimulating, and directly impactful to their bottom-lines (continuous, significant profitable traction). Please notice their personalities and character traits... they are FLEXIBLE IMPLEMENTERS — ACTION TAKERS — and OPEN-MINDED "DETERMINED GRINDERS" OF EXECUTION.

What You Will Also Learn - If Determined You Need It in Your Professional Speaker Business Development Coaching Action Plan:
• How to package and present your expertise
• How to determine and set your speaker fees "The Right Way!"
• How to pick a topic or message that will sell
• How to create an ONLINE Professional Speaker's Press Kit
• How to create a demo audio or demo video that will get you booked
• How to conduct research on your target market
• Simple and less costly ways to get your name and speaking business known
• How to discover and promote your Unique Selling Position
• How to prepare and negotiate a Speaker Engagement Contract and Invoice
• How to create learning systems and educational materials
• How to setup a web site today, and what to put on it
• How to setup your social media channels so that your efforts get you booked
• How to turn your YouTube channel into countless paid speaking engagements
• 4 ways to properly care for your voice, your most valuable asset as a speaker
• How to create speaker products that sell (even when you're not on stage)
• 5 Common mistakes that make you look like a beginner
• The difference between Free Speaking and Non-Fee Speaking
• The 6 characteristics of a great professional speaker
• Personal Branding vs Business Branding
• Topic selection techniques that will give you the greatest chances on getting hired
to speak
And there's more:
• How to add power, interaction, and substance to your message for greater
impact and appeal to clients and meeting planners.
• How to double your product sales from the platform with a minimum of effort and
audience turn-off.
• Creating openings and closing for your speeches that will maximize your chances for
getting clients to ask you back.
• Targeting the college market for your speaking services.
• How to generate referrals from as many people as possible from every speaking
engagement.
• Caring for your vice; your most valuable asset as a professional speaker.
• Getting virtually every client to write you a glowing letter of recommendation (your
single best piece of promotional material).
• Why it's important to be humorous (funny) and lighthearted to be invited back time and
time again.
• Why every presentation or speech you give must be recorded (preferably video
recorded).
• Secrets to targeting the association market and why it's BETTER than the corporate
market.
• Ty Howard's Tips & Proven Strategic System to becoming a Social Media Superstar.
Plus:
Samples of everything you need to launch your speaking career, including:
• Samples of what to say when calling potential clients
• Sample contracts
• Sample promotional materials
• Sample fee schedule (rate) sheets
• Sample testimonial letters
•Sample room setup and layout sheets
(and much, much, more!)

In our BESTYPT coaching relationship, I will call you, write to you, challenge you to repeatedly S-T-R-E-T-C-H, and PUSH you, if I must, to help you achieve the specific written set goals we have agreed to. These may be strategic (build YOUR speaking business, new markets, create new brands, marketing for paid speaking engagements, etc.) and/or tactical (role-play meeting planner phone calls, review recorded presentations, review marketing pieces, create better proposals, etc.).

You may also call or write me, Ty Howard, at my business office Monday through Friday, 9:30 AM to 6:30 PM Eastern Time at (443) 982-7582, to ask questions or have a discussion on your participation in my new intensive coaching program.
---
Or Call Toll Free: 1-800-385-3177 Ext. 3
---
Join Ty Howard's
Social NETWORK






Click On Any Logo Above
To Join Ty's Social Network NOW!
---
---
Let me help you to successfully start and grow your professional speaking business—like I've helped over 2,000 others, like you.
Free 5-Day Mini-Course

5 Amazingly Simple Things You Can Do To
Start Your Professional Speaking Business in 60 Days
FREE: Want to start your successful professional speaking business sooner vs later? Grab your complimentary subscription to Ty's new e-course now...
Ty-Track™
Professional Speaker Business Development
Mini-Course
Lesson 1: How to Setup Your Speaking Business
Office in a Few Quick and Easy Steps
Lesson 2: How to Design a Professional Message
That Clients Will Pay You For
Lesson 3: How to Effectively Practice & Rehearse
Your Professional Presentation
Lesson 4: How to Market & Find Speaking
Opportunities FAST
Lesson 5: How to Continuously Develop and Grow
Your Successful Speaking Business

The subscription is FREE and only available through this offer.
Join below and receive your first lesson immediately without any delay.
Note: I greatly respect your privacy and will never sell or share your email address with anyone. Never.
It's about you and your business. And, believe it or not, I really would like to help you grow your professional speaking business, and make YOU more money.
Your Subscription Request Has Been Processed!
After you finish reading this page, check your email for your first lesson from the 5-day mini-course.
That's why I created the "The Ty-Track Professional Speaking Business, Profitable Solutions and Traction Coaching Program". To teach, guide and coach you on how to setup and start your very own successful professional speaking business—The RIGHT Way!
---
Another National Best Selling Product by Ty Howard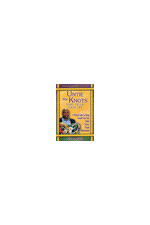 Book Title: Untie the KnotsTM That Tie Up Your Life: A Practical Guide to Freeing Yourself From Toxic Habits, Choices, People, and Relationships

Type of Book: Self Help / Psychology / Advice / Empowerment / Relationships

ISBN: 978-0-9724040-0-6

Pages: 356 Price: $19.95 (US), plus $3.99 S&H

Web Special Price: $15.95, plus $3.99 S&H (Autographed by Ty Howard)

Publisher: Knots Free Publishing (Baltimore, Maryland)

Click on the Book Cover to Order NOW!